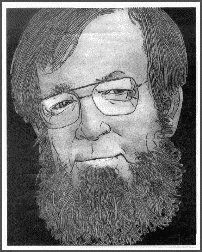 Donald Barthelme is the father of postmodern fiction and funny as all hell. This page represents everything I could find written by him on the web, some select extra commentary, and some stories I scanned myself or others contributed.

If you know of any other full-text sources, chunky excerpts or fun anecdotes please email me. Please check the mini-faq before emailing me DB questions.
Stories There
Bits of Stories
Audiovisual
Bibliography
40 Stories

*

60 Stories

*

Amateurs

*

City Life

*

Come Back, Dr. Caligari

*

The Dead Father

*

Great Days

*

Guilty Pleasures

*

The King

*

Not-knowing : the essays and interviews of Donald Barthelme

*

Overnight to Many Distant Cities

*

Paradise

*

Presents

*

Sadness

*

Slightly Irregular Fire Engine, or the Hithering Thithering Djinn
Snow White

*

Teachings of Don Barthelme
Unspeakable Practices, Unnatural Acts

*

Flying to America

*
contributor to:
Exquisite Creatures
Jim Love up to Now
Liquid City
Robert Rauschenberg, Work from Four Series
Sam's Bar
*

indicates a book I own
Mini FAQ
I got permission from Frederick Barthelme to reprint these stories. His email address is findable online. He was very nice. I have heard you may need to contact Nick Wylie Agency of New York for for-profit uses of DBs works.
Please do not ask me to do your homework for you. If you don't understand a story you have to read for class, try reading a few reviews of it, or some literary criticism.
If you want to know what book a short story is in, many online library catalogs contain this level of detail, you may be able to find the answer yourself.
Stories Here
Lit Crit and Essays
Biographical & Facts
Non-Stories
<< last updated 04jun20 by jessamyn >>